Jasmine Sandlas is an Indian-American Singer, Rapper, Television Personality, Performer, and Songwriter who mainly sings Punjabi songs. Jasmine Sandlas is an independent artist.
Jasmine Sandlas, born on 4 September 1989 in Jalandhar, Punjab, India, in a Punjabi Sikh family and raised in Stockton, California always aspired to pursue a career in singing. Sandlas' first song was "Muskan" (2008) became a hit. In 2014.
Her mother is the one who put her on the stage to sing at an early age, during her school days she participated in many song competitions and then that was the time when she was influenced by many Punjabi folk singers. At the age of 13, she with her family, migrated to California and got inspired by West Coast music. She was only 16 when she began writing songs.
She began her Bollywood playback singing career with the song "Yaar Na Miley" for the film "Kick".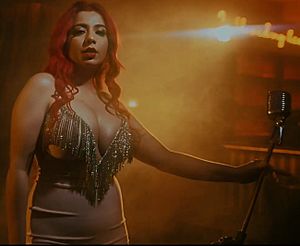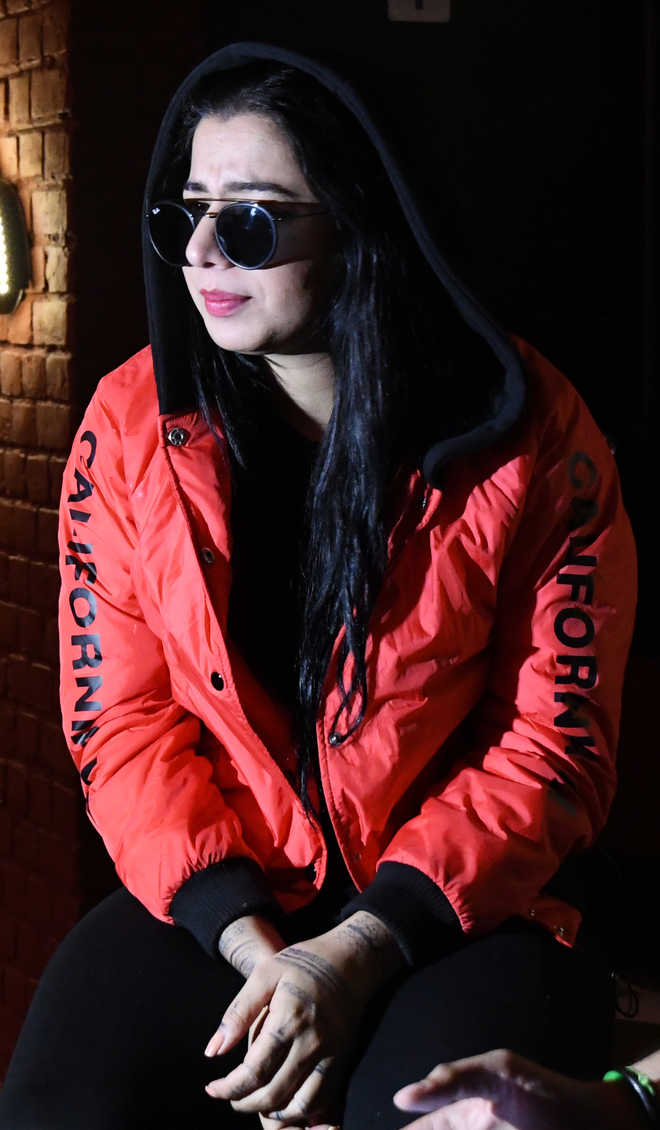 Jasmine Sandlas is an Indian-American singer, rapper, television personality, performer, and songwriter who mainly sings Punjabi songs. She was also featured on the MTV Coke Studio, and spoken word platforms. Jasmine Sandlas is an independent artist.
Jasmine Sandlas Biography
Full Name: Jasmine Kaur Sandlas, Known as Jasmine Sandlas
Nickname: Tiny
Date of Birth: 4 September, 1989
Occupations:- Singer, Rapper, Television Personality Performer, songwriter
Genres:- R&B, Punjabi rap, Hindustani classical music, Pop, Punjabi Folk, Hip-Hop
Instruments:- Vocals
Place of Birth:- Ludhiana, Punjab, India
Height:- in centimeters- 163 cm, in meters- 1.63 m, in feet inches- 5' 4"
Zodiac sign:- Virgo
Marital Status: Unmarried
Schooling:- MGN Public School, Jalandhar
Education Qualification:- Degree in Psychology
Siblings:- Brother- Ravneet Sandlas (younger), Sister- Rosleen Sandlas (elder)
Website: jasminesandlas.com
Debut Singing: Muskaan (2008)
Jasmine Sandlas Music career
Her first song, 'Muskan', from the album 'The Diamond', written by Lalie Gill was a great success worldwide. In 2012, she did an album 'Gulabi' with rapper Bohemia. After the launch of "Gulabi" album, she started receiving recognition from the mainstream Punjabi music industry.
In 2015, Jasmine Sandlas was out with a single Punjab De Javak. Jasmine's career began with the underground album 'The Diamond' in 2008. Her Bollywood playback singing career began with "Kick", for which she did the song called "Devil-Yaar Naa Miley" with Yo Yo Honey Singh.
2012:Gulabi
In 2012, the Gulabi album was launched by Sony Music Company.
2014:Entry into Bollywood
In 2014, she debuted in Bollywood as a playback singer in the movie "Kick" alongside Yo Yo Honey Singh.
2016
Jasmine has given two singles "Ishq Da Sutta" and "Raat Jashan Di" for the movies One Night Stand and Zorawar, respectively.
2020s:What's In A Name
In 2020, the third album What's In A Name was launched on Jasmine Sandla's own YouTube Channel. The album "What's In A Name" contains 8 songs. The music is produced by Intense and Hark.
2022
Jasmine Sandlas released an EP called "Tini" on her birthday that concluded 4 songs: "Yakeen", "Kehnda hi Nahi", "Hava vich" and "Kehri gali".
Sandlas released a single called "Jee Jeha Karda" on the 7th of November.
2023
Jasmine's first project of the year was called "Jehri ve" which also had Gippy Grewal's vocals in it. The track was from the movie "Mitraan Da Naa Chalda" and came out on 30th January.
"Ittar", written by Jaani, was released on March 7. B Praak composed the music.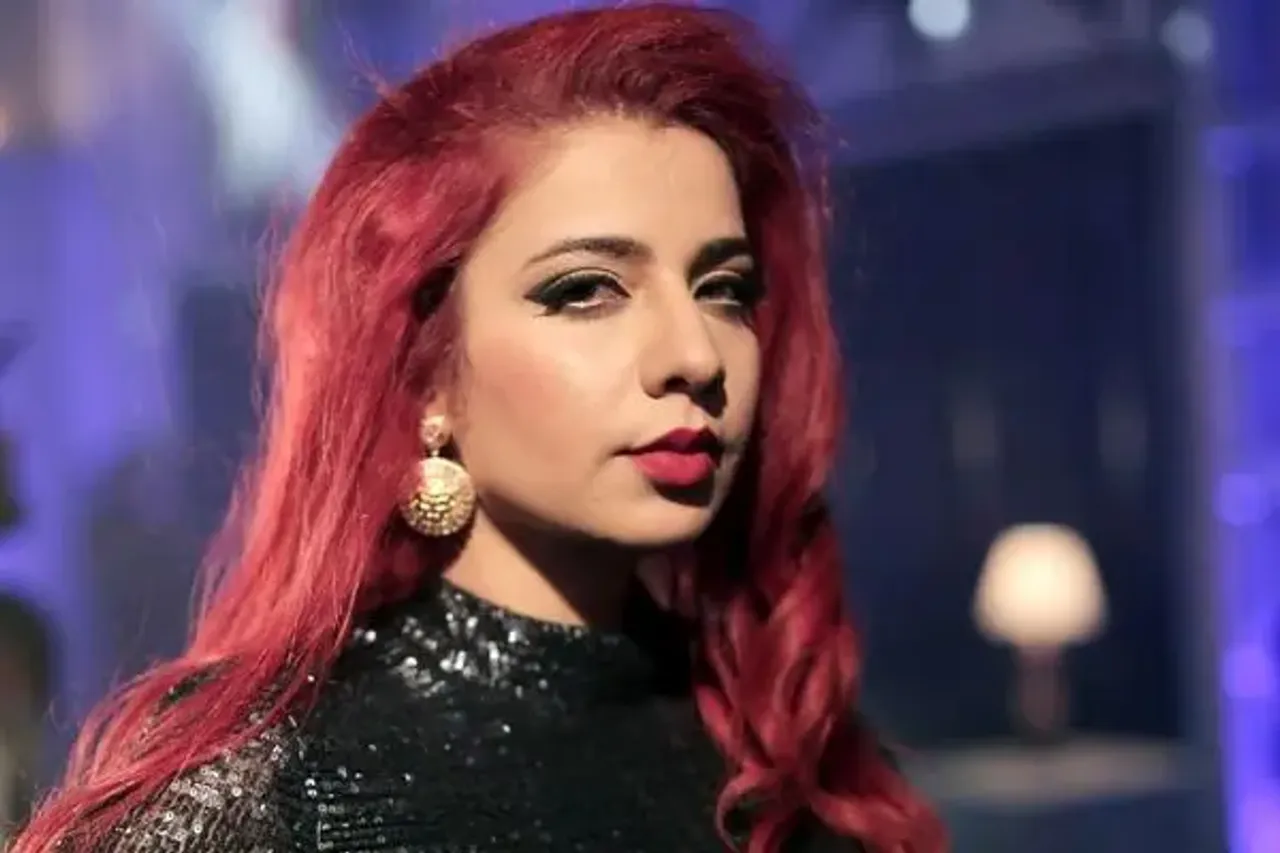 Jasmine Sandlas Songs List
1,( "Patlo" -2023) – 2, ("Bamb Agya"- 2022) – 3, ("Punjabi Mutiyaran" – 2017) – 4, ("Sip Sip – 2018) – 5, ("Patt Lai Geya" – 2020) – 6, ("Dil Tutteya" – 2022) – 7, ("Laddu" – 2017) – 8, ("Ittar" · 2023) – 9, ("Mitran Da Naa Chalda" · 2023) – 10, ("Gaun" (From "Maurh") · 2023)
11, ("Lv Di Jean" · 2017) – 12, ("Baddal" · 2016) – 14, ("Veera" · 2018) – 15, ("Jee Jeha Karda" · 2022) – 16, ("Mood Sarkar Da" · 2022) – 17, ("Whiskey Di Bottal" · 2018) – 18, ("Thug Life" · 2021) – 19, ("Sawan Mein", Coke Studio @ MTV Season 4)
Jasmine Sandlas Video Songs
Song : Patlo
Singer : Jasmine Sandlas
Music: Seji dhillon
Lyrics:Ranbir Grewal
Click to Subscribe – http://bit.ly/JasmineSandlas
Song : ("Ittar"
Singer – Jasmine Sandlas
Featuring – Prabh Uppal
Music Producer – BPraak Composer – BPraak
Lyricist – Jaani
Label – Desi Melodies https://www.instagram.com/desimelodies/ Listen to 'Ittar' on your favourite streaming platform – https://bit.ly/Jasmine_Sandlas_Ittar
Song : Mera EX
Singer/ Lyrics & Composer : Jasmine Sandlas
Music : Mofusion
Click to Subscribe – http://bit.ly/JasmineSandlas
Song : Mosh Pit
Singer/ Lyrics & Composer : Jasmine Sandlas
Music : KRN Walia
Song: Bamb Aagya
Singer: Gur Sidhu, Jasmine Sandlas
Lyrics: Kaptaan
Music: Gur Sidhu
Music Streaming Partner: Wynk https://gursidhu.bfan.link/bamb-agya-… Listen to Bamb Agya on all streaming platforms: Spotify: https://open.spotify.com/album/7tZ1hi… Apple Music: https://music.apple.com/in/album/bamb… Youtube Music:   
 • Album – Bamb Agya  
Jasmine Sandlas Facts
Early Life: Jasmine Sandlas was born in Jalandhar, Punjab, India, and she developed a passion for music at a young age. Her upbringing in Punjab exposed her to the rich musical traditions of the region.
Musical Influences: She draws inspiration from various musical genres, including Punjabi folk, R&B, hip-hop, and pop. This diverse musical background contributes to her unique sound.
Breakthrough Hit: Jasmine Sandlas gained widespread recognition with her hit song "Yaar Naa Miley" from the Bollywood movie "Kick" (2014), which featured Salman Khan and Jacqueline Fernandez. The song became a chart-topper and catapulted her to fame.
Independent Artist: Jasmine is known for her independent music releases and has a strong presence on YouTube, where she often releases her original songs, music videos, and covers.
Collaboration Queen: She has collaborated with many well-known artists in the Punjabi music industry, such as Garry Sandhu, Bohemia, and Amrit Maan, among others. These collaborations have resulted in several successful tracks.
Multilingual Singer: In addition to Punjabi, Jasmine Sandlas has sung in other languages, including Hindi and English. This versatility has expanded her reach and fan base.
Activism: Jasmine Sandlas is known for using her platform to speak on social issues. She has been an advocate for women's empowerment and gender equality, using her music and social media presence to address these topics.
Awards and Recognition: She has received numerous awards and nominations for her work in music, including Punjabi Music Awards and BritAsia TV Music Awards.
Stage Performer: Jasmine is a dynamic live performer and has performed at various music festivals and concerts both in India and abroad.
Fashion Sense: She is also known for her distinctive fashion sense, often seen in stylish and trendy outfits that set her apart in the music industry.
Jasmine Sandlas continues to be a prominent and influential figure in the Punjabi music scene, known for her talent, versatility, and strong musical contributions.
Click on this link, For more information about the release date of all Punjabi films from January to December 2023.
For more information about the release date of all Bollywood Hindi movie from January to December 2023, Click on this link
Comments
0 comments