"Dreamland" 'Ik Shehar Sufneyan Da' Raj Singh Jhinjar, Gurdeep Manalia Upcoming Punjabi Web-Series | Star Cast | Story | Story | Trailer | 1st Episode Release on 18 October 2023
Brown String Records & Arsh Sandhu Presents "Dreamland Ik Shehar Sufneyan Da" Raj Singh Jhinjar, Gurdeep Manalia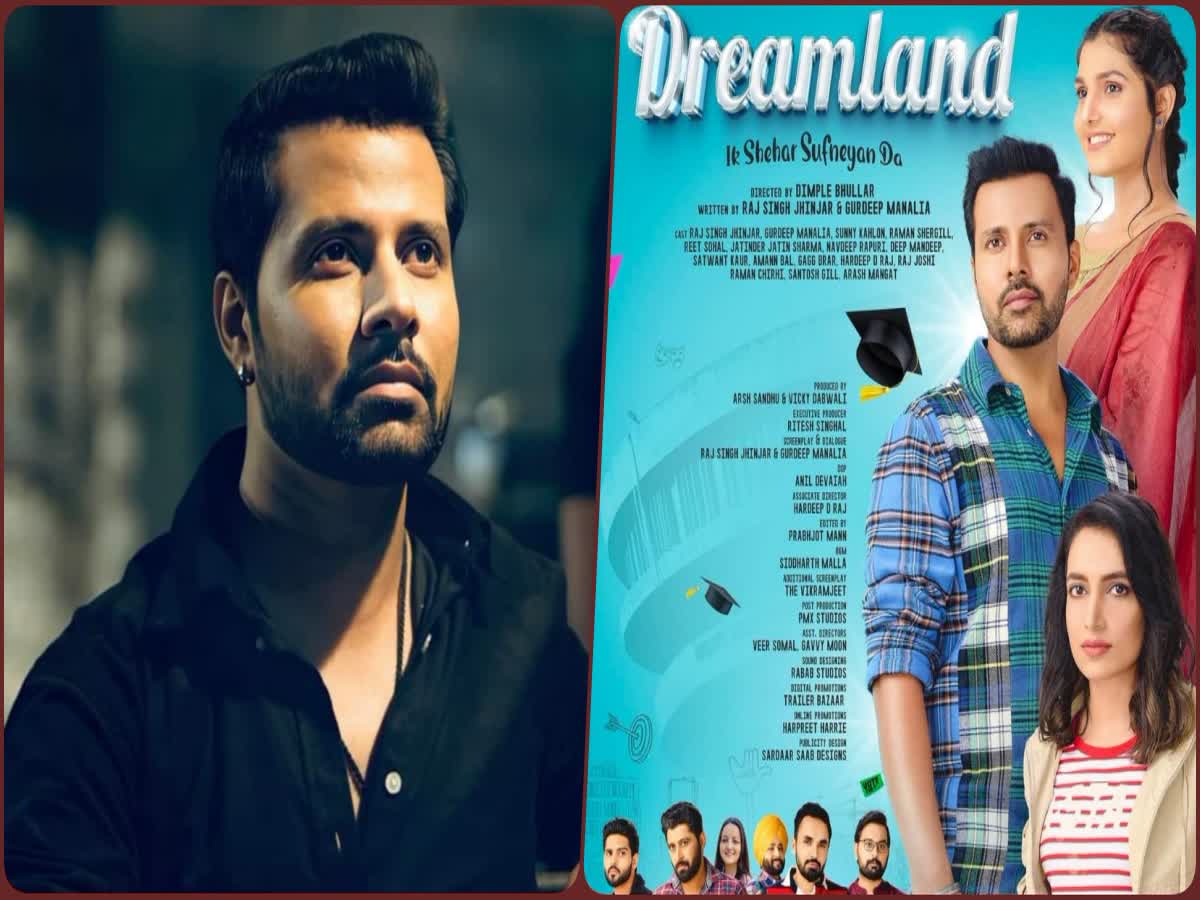 "Dreamland"- 'Ik Shehar Sufneyan Da' (2023) is an upcoming Punjabi-language In Love With Acting, Action and comedy film directed by Dimple Bhullar, Written By Raj Singh Jhinjar, Gurdeep Manalia, and produced by Arsh Sandhu.
Stars:- Raj Singh Jhinjar, Gurdeep Manalia, Sunny Kahlon, Raman Shergill, Ravneet Kaur, Jatinder Jatin Sharma, Navdeep Rapuri, Deep Mandeep, Satwant Kaur, Amann Bal, Gagg Brar, Hardeep D Raj, Raj Joshi, Raman Chirhi, Santosh Gill, Arash Mangat, Parveen Walia.
The Web Series is scheduled to be 1st Episode released on 18 October 2023.
"Dreamland" Weberies Star Cast
Raj Singh Jhinjar
Gurdeep Manalia
Sunny Kahlon
Raman Shergill
Ravneet Kaur
Jatinder Jatin Sharma
Navdeep Rapuri
Deep Mandeep
Satwant Kaur
Amann Bal
Gagg Brar
Hardeep D Raj
Raj Joshi
Raman Chirhi
Santosh Gill,Arash Mangat
Parveen Walia
"Dreamland" Weberies  Official Trailer
"Dreamland" Webseries Production Unite Cast
Directed By: Dimple Bhullar
Written By: Raj Singh Jhinjar, Gurdeep Manalia
Produced By: Arsh Sandhu
Excutive Producer: Ritesh Singhal,Vicky Dabwali
Screenplay & Dialogue: Raj Singh Jhinjar & Gurdeep Manalia
Associate Director: Hardeep D Raj
Edited By: Prabhjot Mann
Lyricist: Gagg Brar, Qafirr
Music by Gaiphy, Raj Dhillon
Costume Designer: Rajat Manchanda
Label: Brown String Records
Language – Punjabi
Release Date: 1st Episode 18 October, 2023, Webseries
"Aankh Micholi" Movie Story & Box Office Prediction
Synopsis:
This web series is based on the life of an ordinary boy, who had a passion for acting and wanted to become a big star in Bollywood films.
ਇਹ ਵੈੱਬ ਸੀਰੀਜ਼ ਇਕ ਆਮ ਜਿਹੇ ਮੁੰਡੇ ਦੀ ਜਿੰਦਗੀ ਤੇ ਅਧਾਰਿਤ ਹੈ, ਜਿਨੂੰ ਐਕਟਿੰਗ ਦਾ ਸ਼ੋਂਕ ਸੀ ਅਤੇ ਓਹੋ ਬਾਲੀਵੁੱਡ ਫ਼ਿਲਮਾਂ ਚ ਇਕ ਵੱਡਾ ਸਟਾਰ ਬਣਨਾ ਚੋਂਦਾ ਸੀ
Click on this link, For more information about the release date of all Bollywood Hindi movie from January to December 2023
.
For more information about the release date of all Punjabi films from January to December 2023, Click on this link
Comments
0 comments